"While the earth remaineth, seedtime and harvest, and cold and heat, and summer and winter, and day and night shall not cease."  Gen 8:22
Everwilde Farms is a family-owned and operated farm located in Northwestern Wisconsin that is dedicated to producing and selling the best herb seeds, heirloom vegetable seeds, native wildflower seeds, and native grass seeds available. Our success in this endeavor is rooted in the methods we employ from start to finish. First of all, we are growers, and have grown hundreds of the species that we offer right here at Everwilde Farms. This hands-on experience is a great asset that sets us apart from many "seed brokers" because we know our seeds; in many cases, we know how to germinate them, how to cultivate them, how to harvest them, and how to store them. Seeds are more than a commodity to us; in many cases we have spent years experimenting with the best way to actually grow them.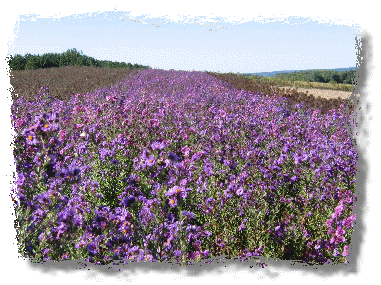 This intimate experience with the seeds is something that we can in turn offer to our customers. We are not content to simply grow seed in a conventional manner, but are continually innovating better ways to grow high quality seed. Also, almost all of the seed that we grow is hand harvested, resulting in high purity seed with a superior germination rate. After harvest, samples of all our seed (except our smallest lots) are sent to an independent testing lab for purity and germination tests. This combination of standards enables us to offer you only the best in seeds. We hope that you will find Everwilde Farms to be a great source of herb seeds, vegetable seeds, and native seeds... direct from a grower.