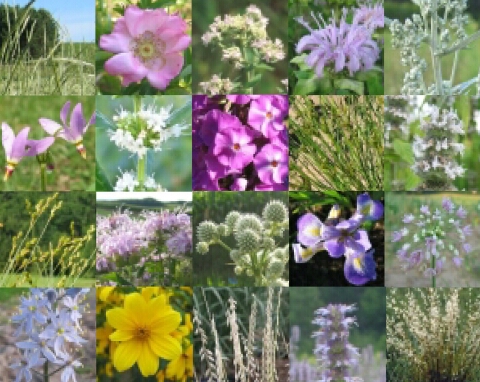 Native Wildflower Seed Mix – MESIC - Breath of Heaven

Envelop your prairie in a potpourri of fragrance with this delightful blend. Each heavenly plant is hand-picked for its special, distinctive scent. From the 'Pasture Rose' to the 'Shooting Star', this delightful mixture is your gateway to paradise. If you would like to take a more detailed look at this wildflower seed mix in chart format, click here.

This Mix Contains 15 Species of Wildflowers & 5 Grasses

Anise Hyssop, Prairie Onion, Prairie Sage, Swamp Marigold, Hairy Wood Mint, Wild Hyacinth, Midland Shooting Star, Rattlesnake Master, Northern Blue Flag, Wild Mint, Wild Bergamot, Wahpe Washtemna, Wild Sweet William, Hairy Mountain Mint, Pasture Rose, Little Bluestem, Side-Oats Grama, Plains Oval Sedge, Path Rush, Green Needle Grass.


© 2006-2014 Everwilde Farms, Inc. All Rights Reserved.