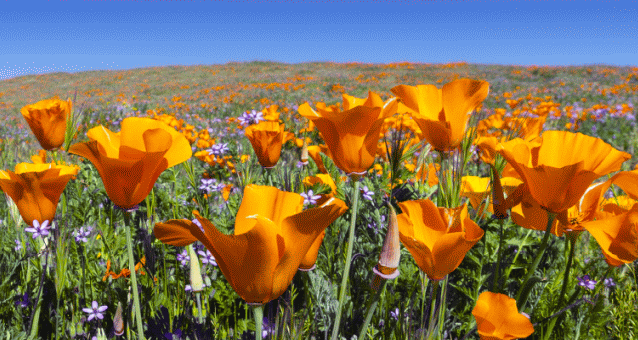 Customer Favorites:
x

Butterfly Weed Seeds

Asclepias tuberosa

IN-STOCK ORDERS SHIP THE NEXT BUSINESS DAY VIA THE US POST OFFICE.

Butterfly Weed, one of the most striking of native plants, lights up the prairies with its blazing orange flowers. Butterfly milkweed seed thrives in rocky or sandy soil, typically in open fields or along roadsides. One of its common names, pleurisy root, refers to an old remedy for lung ailments that contained this plant. At one time, the silk from Butterfly Weed seed pods was spun for fabric or used for stuffing pillows; in World War II, school children gathered the silk to provide a cheap filling for soldiers' life jackets. Commercial attempts to make use of this abundant plant included the manufacture of paper, fabric, lubricant, fuel, and rubber; eventually these became impractical and were abandoned. Though this plant is toxic to most animals, butterflies are immune to the plant's poison and actually become rather poisonous themselves as protection from predators.

x

Organic Rosemary Seeds

European Heirloom

More Info

Rosmarinus officinalis

IN-STOCK ORDERS SHIP THE NEXT BUSINESS DAY VIA THE US POST OFFICE.

Rosemary is an aromatic, evergreen shrub with upright branches and tough, needle-like leaves. Pine/mint flavored leaves are used to flavor meat, soups and stews. Used fresh or dried. This perennial can reach up to 6 feet by the 2nd or 3rd year. Fragrant and attractive to bees, butterflies, and/or birds. Rosemary can be grown in containers and prefers well-drained soil. Drought tolerant! May aid headaches and stimulate circulation.

x

Blue Rocky Mountain Columbine Seeds

Aquilegia caerulea

IN-STOCK ORDERS SHIP THE NEXT BUSINESS DAY VIA THE US POST OFFICE.

This blue beauty grows on the meadows and cliffs of Colorado's Rocky Mountains, and was adopted as its official state flower in 1899 after winning the vote of the state's school children. Edwin James, a botanist for the one of the first climbing expeditions to Pike's Peak, first discovered and described this alpine flower in 1820; it grows at an altitude range of 10,000-13,000 feet, establishing itself on rocky slopes or cliffs. Since this species has become increasingly rare in the wild, Colorado law asks its citizens to protect the flower's growth. The name "columbine" is derived from the Latin "columba," or dove, since an upside down bloom looks like a circle of doves around a fountain. The Latin genus name "Aquilegia" means "eagle," since the spikes on the back of the flower look like an eagle's talons.

x

Purple Coneflower Seeds

Echinacea purpurea

IN-STOCK ORDERS SHIP THE NEXT BUSINESS DAY VIA THE US POST OFFICE.

All the members of the Echinacea genus are native to North America, though they are becoming more rare in the wild. The genus name Echinacea comes from the Greek word for "hedgehog," referring to the spiny seed head of the flower. Historically, this family of plants has been extensively used by Native American tribes and early settlers because of its beneficial medicinal properties. Echinacea acts as a natural antibiotic, and improves the function of the immune system; it became very popular in the medical field in the early twentieth century, particularly after the extensive researches of the German Dr. Gerhard Madaus. Echinacea purpurea seed is still widely planted as an herbal remedy, as well as being a common and well-loved addition to perennial gardens and prairie plantings.

x

Joe Pye Weed Seeds

Eupatorium maculatum

IN-STOCK ORDERS SHIP THE NEXT BUSINESS DAY VIA THE US POST OFFICE.

According to legend, an 18th century healer named Joe Pye often used this plant for curing fevers and other sickness. Early settlers used this plant in the treatment of typhus, while Native Americans used it to cause the body to sweat. The genus name "Eupatorium" comes from a connection to an ancient Greek king named Eupator, who was rumored to have found an herbal antidote to poison that included this species. Though it has become increasingly rare in the wild, it can still be found occasionally in moist areas such as swamps and riverbanks.

x

Buffalo Grass Seeds

Buchloe dactyloides

IN-STOCK ORDERS SHIP THE NEXT BUSINESS DAY VIA THE US POST OFFICE.

As the common name suggests, buffalo and other livestock once found this species a valuable source of forage. Settlers also made use of this plant, using its strong sod for making sod houses. Currently, its attractive, thick growth has made it a popular turfgrass. The genus name "Buchloe" comes from the Greek words for "cow grass," while the species name "dactyloides" means "finger-like" in reference to the plant's slender blades.

x

Watermelon Radish Seeds

1.5" Radishes
Chinese Heirloom
Harvest In 60 Days

More Info

Raphanus sativus

IN-STOCK ORDERS SHIP THE NEXT BUSINESS DAY VIA THE US POST OFFICE.

What is a watermelon radish? This radish is an unusual and colorful heirloom from China. Large softball-sized globes are greenish white, and have a bright red/pink heart. Milder flavor than most radishes. Watermelon radish seeds are ready in 55 days.

x

Basket of Gold Seeds

Alyssum saxatile

IN-STOCK ORDERS SHIP THE NEXT BUSINESS DAY VIA THE US POST OFFICE.

Basket of Gold, a type of creeping alyssum, is native to sunny areas of central and southern Europe, especially the Mediterranean region. Though described by Linnaeus in 1753, it can be traced to earlier times. In medieval folk medicine, this flower was called "madwort" because of the belief that it would cure insanity and rabies. Legend has it that wearing a sprig of this flower will dispel anger from others. Because of its low, cascading growth and preference for dry and rocky ground, Basket of Gold makes a popular choice for rock gardens, paths, or dry slopes. This plant received the Royal Horticultural Society's Award of Garden Merit.
Everwilde Farms is a unique company that works with seeds from several arenas, and brings them all under one roof. We have native wildflower seeds for sale, popular annual garden wildflower seeds, open pollinated herb and vegetable seeds, and a full line of organic herb and vegetable seeds. We have put a lot of thought into our packaging, and now offer all of our seeds (including organic seeds) in a new version of the Gold Vault resealable zip mylar packet that has been a great success over the past few years. All of our bulk seeds for sale are non-GMO, and we have very few hybrids, which means that you can save seeds from your own garden to plant for next year. We are a family-owned company and have had a lot of hands-on experience with growing the types of seeds that we sell, so you can rest assured that we are not just another mass-marketing company that happens to sell seeds. Our family has actually been farming for many generations, so this is nothing new for us. You will find our honesty and work ethic shine through in every package of seeds that you purchase from us. So look around, and enjoy!